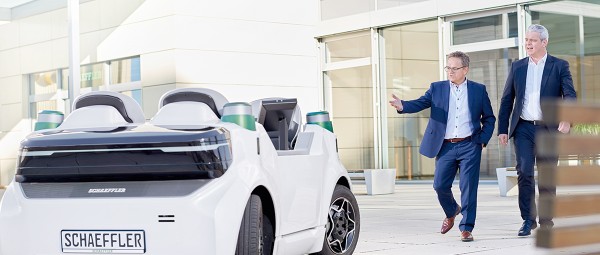 Shaping autonomous mobility
The vision of autonomous driving is becoming a reality. A key technology in this context is "Space Drive" – a system that is being further developed by Schaeffler and Paravan as part of a joint venture.
Roland Arnold is a Swabian inventor. More than 20 years ago he developed the vision of restoring the mobility of people with handicaps after helping a woman lift her paraplegic husband into their car at a highway rest stop. One year after this defining moment, Arnold founded his own company named Paravan – a compound acronym made up of "para(plegia)" and "van". From then on, he worked in a garage developing vehicles that are adapted to the needs of people with disabilities. Today, Paravan is a global market leader in this sector and a shining example of German engineering skills.
Inventiveness and the will to succeed are two fundamental characteristics that Roland Arnold has in common with company founders Dr.-Ing. E.h. Georg and Dr. Wilhelm Schaeffler, whose work still determines the actions of the Schaeffler Group to this day: Market leadership through technology leadership. Therefore, it was a logical step for Schaeffler and Paravan to announce the establishment of their joint venture Schaeffler Paravan Technologie GmbH & Co. KG in August 2018. This partnership is another important step in the strategy "Mobility for tomorrow". Schaeffler Paravan will actively pursue the further development of the "Space Drive" technology it has acquired from Paravan, as well as develop and sell innovative mobility systems. The company will bundle together its activities at its Herzogenaurach, Bavaria, and Pfronstetten-Aichelau, Baden-Württemberg locations. It is headed by a team comprising Roland Arnold as CEO, Dr.-Ing. Dirk Kesselgruber, President Business Division Chassis Systems at Schaeffler, and Erich Nickel.
More than a billion
accident-free kilometers have already been covered by users of "Space Drive" technology – some of them despite severe disabilities. There is no comparable adaptive driving and steering system anywhere in the world.
The autonomously driving Schaeffler Mover serves as a central development platform for designing and commercializing future products for vehicle manufacturers
When it comes to the vision of autonomous driving, "Space Drive" is a key technology as well as a leading "Drive-by-Wire" system. Its special technical feature is a digital control system which regulates all driving processes, thereby eliminating the need for mechanical linkages. Instead, electrical pulses are transmitted to the axles within nanoseconds via an actuator. The "Drive-by-Wire" function enables the system to not only keep the vehicle on track, but also to accelerate and decelerate it. This requires neither a conventional steering wheel nor pedals for the mechanical transmission to the wheels. Uncoupling the control of a vehicle from a driver's movements by electronic means has been a stated goal of the automotive industry for years and is indispensable with regard to autonomously driving cars. This principle has long been practiced in aviation as "fly-by-wire" and such techniques are already well established in modern aircraft.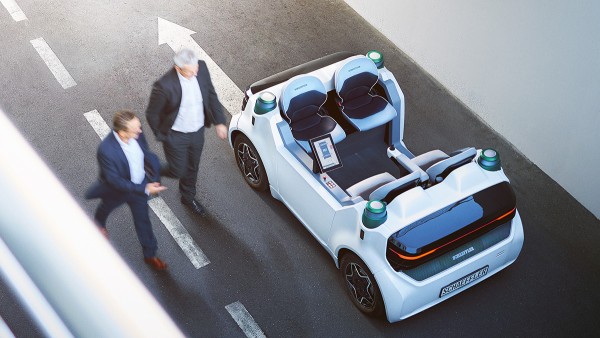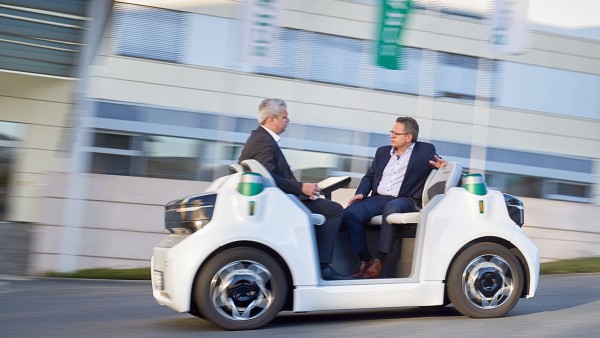 "Space Drive" technology enables people with severe disabilities, even without arms or legs, to drive their car independently using a joystick. Alternatively, the system can also be controlled using a notebook, smartphone, app, or remote control while standing next to the car. "Space Drive" is certified according to the highest quality and safety standards (ISO 26262 - ASIL D) and is currently the only system worldwide with TÜV and road approval. It has been designed for redundancy for this purpose: If one component of the complex control system fails, there are at least two alternatives that can intervene to correct the situation and ensure absolute failure safety. This has been impressively proven on the road in real traffic: Users of "Space Drive" have already covered more than a billion accident-free kilometers. There is currently no comparable system anywhere in the world at the interface between software and electronics and the mechanical actuators of a vehicle. Featuring interfaces for GPS, a host computer, cameras, radar, and sensors, "Space Drive" technology offers a high level of flexibility so that autonomous – fully automated and driverless – Level 4 and 5 driving is no longer just a vision of the future.
Prototypes, test vehicles, and show cars of major automobile manufacturers and scientific institutions are already equipped with this technology today. The elimination of the steering wheel, steering column, and pedals additionally opens up new approaches to designing the vehicle interior. For Schaeffler Paravan, the goal is to translate the potential of this key technology into high-volume automobile production. Here, the Schaeffler Mover provides an ideal development platform. Thanks to electric wheel hub drives, a 90-degree steering system, and a modular design, this compact, flexible, and freely scalable platform is suitable for a broad range of different mobility solutions such as robo-taxis or autonomous transport vehicles in urban areas. For example, the vehicle can steer through narrow lanes and move sideways into narrow parking spaces to allow passengers to get in and out. Turning on the spot is also possible. With this concept, Schaeffler is responding to the challenge of ensuring the mobility needs of people with disabilities in rapidly growing metropolitan areas are met. Using "Space Drive", Schaeffler Paravan will now pursue the successive further development of this feasibility study.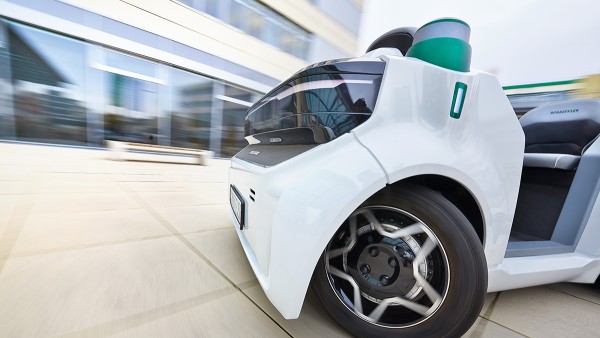 In profile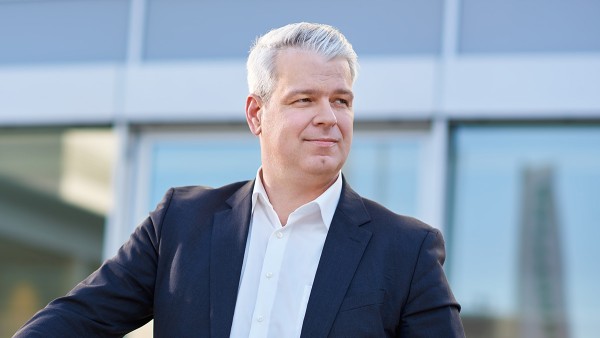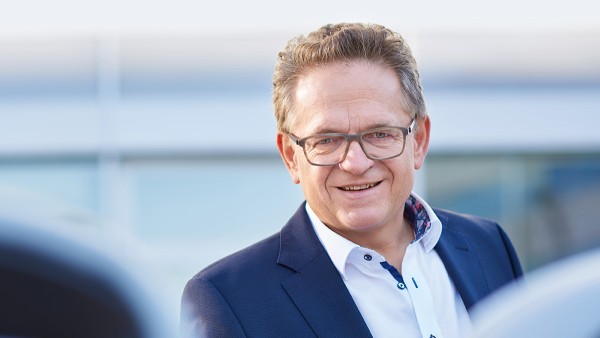 Share Page