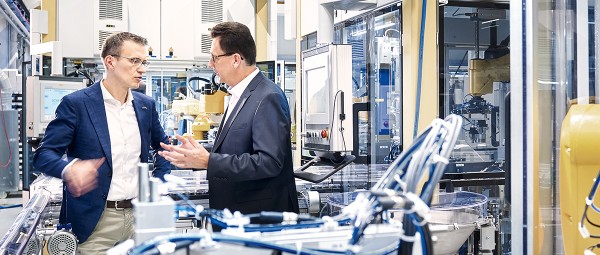 Connecting machines, digitizing production
Networked machines, smart factories, digital integration of processes – Schaeffler is preparing for the next industrial revolution.
Wind turbines that schedule maintenance work independently. Machine tools that determine the machining sequence on their own. Storage and retrieval systems in high-performance warehouses that initiate repairs for themselves. The promises of Industry 4.0 have long ceased to be mere lip service, but are increasingly becoming reality as a result of digital transformation and the Internet of Things.
"As one of the leading automotive and industrial suppliers, we will increase our investments in this area over the next few years in order to support our customers in digital transformation," says Rauli Hantikainen. He heads the Industry 4.0 strategic business field – an organizational unit that was established in early 2018 as part of the program for the future "Agenda 4 plus One". The 300-strong business field bundles all competencies and activities in this field and has consistently expanded them within a year.
Industry 4.0 for all
Schaeffler is seeking to develop Industry 4.0 solutions for a broad market – including small and medium-sized enterprises.
As one of the leading automotive and industrial suppliers, we will increase our investment in this area over the next few years in order to support our customers in digital transformation
Schaeffler wants to be a partner for OEMs, plant operators, and industrial service providers above all by pursuing the smartification of mechatronic products and the establishment of new, smarter services in innovative business models, in order to meet the challenges of industrial transformation. The "Smart EcoSystem" offers customers a hardware, software, and IT infrastructure that includes every stage of digital added value – from mechatronic components and sensors through cloud services for data analysis and visualization to solutions such as robots and applications that allow real-time intervention on machines or systems on-site. Thanks to standardized interfaces and encrypted communications, this flexible architecture enables customers to take their own individual path to digitalization.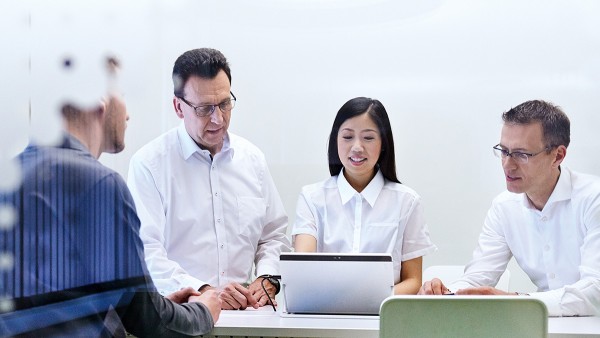 Rolling bearings are installed where mechanical forces act. They are therefore ideally suited for acquiring data for process control and machine monitoring. But how can this data be collected? It is only through the interaction with intelligent sensors, actuators, machine control systems, and software that specific information about the condition of bearings and their industrial environment can be utilized. Smart service solutions in case include the ConditionAnalyzer and the LifetimeAnalyzer. Operators of wind turbines can, for example, rely on Schaeffler's smart LifetimeAnalyzer service to obtain more precise analyses and prediction of the gearbox's condition. Using special algorithms and associated digital simulation models, the cloud-based tool provides concrete information on the predicted remaining useful life based on real wind turbine data and makes recommendations regarding further operation and predictive maintenance.
"Our core target group are those on-site – machine operators at the plant and service staff in maintenance. Therefore, we must also understand their challenges, problems, and needs," says Dr. Tomas Smetana, Chief Technology Officer of the Asia/Pacific region. "This application offers them immediate added value: They can monitor their KPIs in real time, respond to problems without delay, and bring machines back to production after a breakdown faster than before." Smetana works on crucial Industry 4.0 projects for Schaeffler in Asia/Pacific. He has established the "RoboLab" in Yokohama, Japan, for this business field. The findings obtained there will be fed into a pilot project undertaken with a customer from Asia whose production is to be optimized. The goal is a smart factory. Collaborative robots known as cobots are used here to provide support in assembly. Mobile robot platforms are introduced for load transport, and wireless sensor networks are installed decentrally on machines and systems for big data applications.
"Schaeffler's goal is to develop solutions for a broad market," explains Rauli Hantikainen.
This should make Industry 4.0 interesting and affordable even for small and medium-sized companies. Partnerships with science, other companies, and start-ups are enormously important for the business field on this long road. The challenges of the fourth industrial revolution can be met only by working together and joining forces. Consequently, Schaeffler cooperates with Fraunhofer-Gesellschaft, the Factory Berlin start-up campus, and the Zollhof Tech Incubator in Nuremberg, for example. At the same time, the group does not rule out strategic acquisitions. Hantikainen: "We are examining very carefully which investments are promising for us – for instance because they give us faster access to new technologies and process solutions or because we can open up new markets or customer groups."
In profile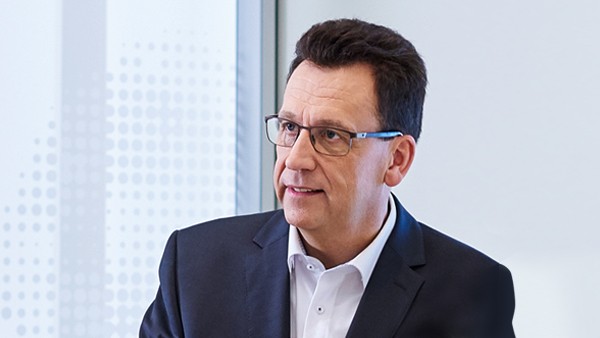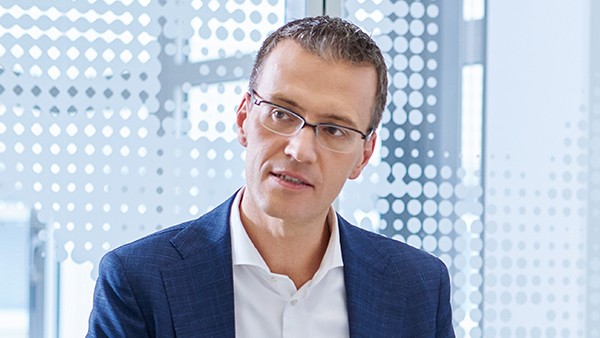 Share Page