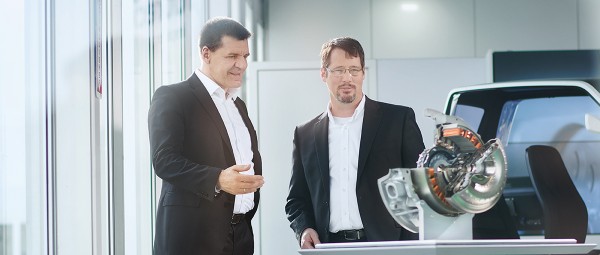 Electrifying drive technology
As a partner to the automotive industry, Schaeffler is transforming from a mere component supplier into an innovative developer of state-of-the-art drive systems. Popular U.S. models will be hybridized in 2019 using Schaeffler technology.
Schaeffler engineers are working on a variety of technologies to make cars cleaner and more economical. The focus here is on the internal combustion engine and associated transmissions, as well as on solutions for the electrification and hybridization of vehicles. "We expect that in 2030 some 30 percent of all newly registered passenger cars will be powered by an internal combustion engine, 40 percent will feature hybrid powertrains, and 30 percent will be fully electric," explains Matthias Zink, CEO Automotive OEM at Schaeffler. The increasing diversity and complexity of technologies presents enormous challenges for the industry. At the same time, issues such as long-range capability, fast re-charging, low purchase prices, as well as driving pleasure and comfort are all crucial for customer acceptance.
1,200
engineers are developing systems and components for new drive technologies at Schaeffler's competence centers in Buehl and Herzogenaurach (Germany), Wooster (U.S.), and Anting (China).
Our new business division gives Schaeffler a voice in the field of electric mobility
As a partner to the automotive industry, Schaeffler keeps a close eye on these developments and offers its customers a wide range of solutions. These are made available for 48-volt as well as for plug-in and full hybrids – one such solution here is the innovative Schaeffler Multi Drive hybrid transmission – and also for all-electric vehicles. Expertise in this field was pooled in January 2018 in the new E-Mobility business division. "It gives Schaeffler a voice in the field of electric mobility," says Dr.-Ing. Jochen Schröder, President of the Schaeffler Group's E-Mobility business division. Under Schröder's leadership, around 1,200 engineers are developing systems and components for new drive technologies in the competence centers at Buehl and Herzogenaurach (Germany), Wooster (USA), and Anting (China). The portfolio includes complete hybrid modules comprising electric motors, clutch, and damper systems, as well as complete electric axle systems for electric vehicles and, in the future, dedicated hybrid transmissions with two electric motors and integrated power electronics. On top of all this come innovative bearing technology, actuators, and wheel hub motors.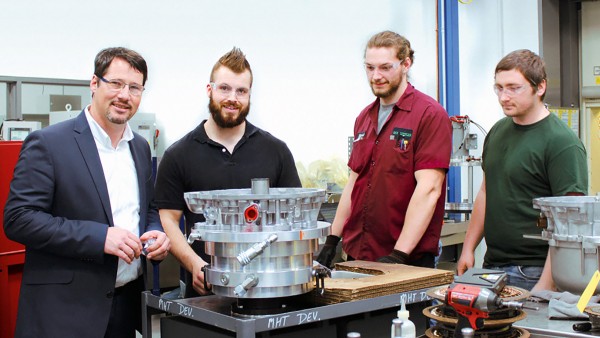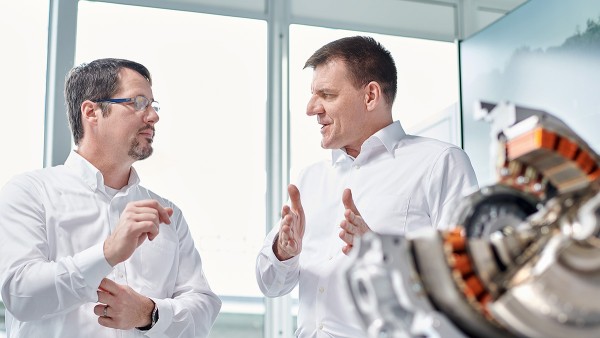 The young business division's goal is to transfer all product developments into volume production, to ultimately help electrification achieve a breakthrough with these cost-effective and innovative solutions. After all, OEM are still facing extremely high production costs for hybrid and electric vehicles. The involvement of Schaeffler and Compact Dynamics in the Formula E electric racing series also serves as a development laboratory for future electric drives. Compact Dynamics is a specialist for innovative, high-performance electric drives and has been part of the E-Mobility business division since January 2019. Schaeffler is the exclusive technology partner of the Audi Sport ABT Schaeffler team and as such is responsible for the development of the drive train. The experience gained here – whether in terms of systems expertise, motor cooling, the development of new materials, highly efficient electric motors, or control software – is transferred from the race track directly to the E-Mobility business division's work on series solutions for everyday use.
The Schaeffler Group pursues different approaches in its various target markets, as customer preferences and legislation vary greatly from country to country. China in particular is driving the rapid change toward alternative drives with subsidies and legal requirements like no other country. Schaeffler is positioning itself there with its solutions for hybrids and battery-electric vehicles. This also goes for Europe, where future CO2 limits cannot be met without wide-spread electrification of vehicle fleets. Featuring sophisticated Schaeffler technology, the electric transmission used on both axles of the new Audi e-tron is one such example. The Schaeffler component installed on the front axle weighs only 16 kilograms and requires a mere 150 millimeters of installation space, but is designed for a torque of up to 400 newton meters. In addition, components and systems for 48-volt concepts also play an important role on the European market.
Our P2 hybrid module makes hybridization in this sales-boosting segment possible
In the U.S., electric and hybrid vehicles are popular mainly on the east and west coasts. In the rest of the U.S., end customers prefer larger SUVs and off-road vehicles, and the three bestselling vehicles in the U.S. are all pick-up trucks. No electrified alternative is currently offered in this vehicle class. However, Schaeffler can offer a solution here as well: "Our P2 hybrid module with integrated torque converter makes hybridization in this sales-boosting segment possible. It gives the end customer significantly more driving pleasure through more power and torque and at the same time helps the environment with significantly reduced CO2 emissions," says Patrick Lindemann, President Transmission Systems & E-Mobility at Schaeffler's Wooster, U.S. location. All of these facts are decisive purchasing arguments for North American customers.
Lindemann and his team have entered into a partnership with a major U.S. manufacturer for this purpose. The technology will be available to end customers starting this year. A range of different hybrid variants and models will follow shortly.
With its worldwide activities in the field of electric mobility, Schaeffler has been able to further expand its market position. To this end, the group plans to invest around EUR 500 million in the fields of electric motors, electrics, electronics, software, and drive system development by the end of 2020. Acquisitions of various small and medium-sized companies that fit in perfectly with the group's strategic direction have already been made. For example, Compact Dynamics and Elmotec Statomat – a pioneer in the manufacture of stator production machines and the world's technologically most advanced supplier of machines for manufacturing stators for electric motors, alternators, and generators. Schaeffler is therefore not only in the midst of change, but is actively driving it forward.
In profile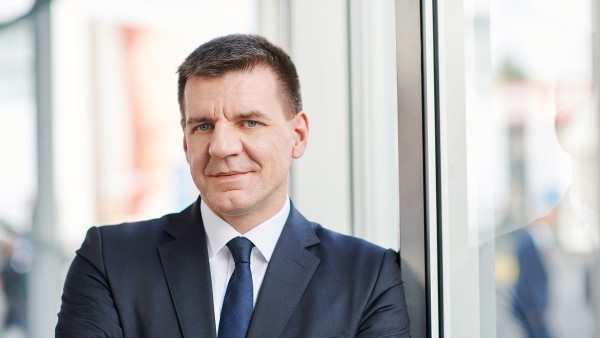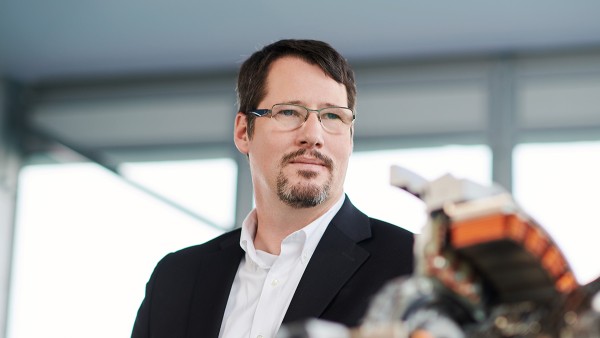 Share Page