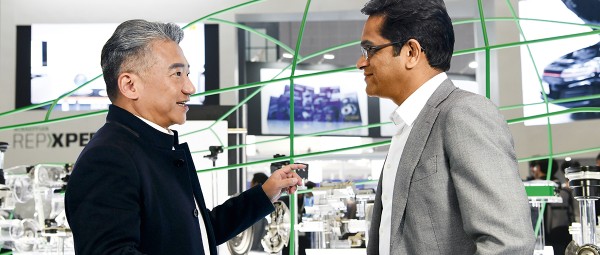 Bringing digital service to the customer
Everything from a single source – the Automotive Aftermarket division is innovatively expanding its digital business models under the REPXPERT brand of services.
Economic powerhouse, world economy driver, endless boom – these are superlatives associated with China. According to Oxford Economics, the country recorded an approximately 6.6 percent annual increase in real gross domestic product in 2018. Additionally, the strong growth of the new car business in recent years has made the country the realm of the automobile. IHS Markit reports that more than 27 million vehicles were sold there during the past year. The vehicle population in China keeps growing and simultaneously aging. Over the next five years, the total number of vehicles there will rise from the current 222 million to more than 300 million. The average age is 5.4 years and is steadily going up, which means that the need for repairs is increasing as well.
Therefore, the prospects for the aftermarket business are bright – including for Schaeffler. "The global spare parts business is profitable for Schaeffler and we see particular potential especially in China," says Ramdas Cherupara, President Strategy & Business Development. "We want to support all our customers with our products, repair solutions, and service offerings – regardless of whether they are based in densely populated urban areas or in the most remote provinces."
$6.4 billion
is the sales forecast for 2022. This is the total volume to which the online auto spare parts business will grow.
To ensure that drivers get their cars back on the road the very same day, Schaeffler is cooperating with a global network of distribution partners and repair shops – true to the motto "As local as possible, as central as necessary". The Chinese aftermarket is characterized by a particularly high level of fragmentation. Around 400,000 dealers and 500,000 repair shops are competing for market share. For a long time, authorized repair shops tied to manufacturers dominated, but the number of independent repair shops offering good service at competitive prices continues to rise. Schaeffler has focused its sales activities on both of these branches. However, a wave of consolidation is expected in the next few years. In addition, more and more e-commerce companies are entering the market as intermediaries. The increasing number of hybrid and electric vehicles on Chinese roads is further adding to the complexity of service and repairs. Kwan Felix Koo, responsible for the Automotive Aftermarket Greater China, knows that "Many simply lack the necessary know-how, as they have only had to deal with internal combustion engines in the past. And the Connected Car trend will make the vehicle even more complex."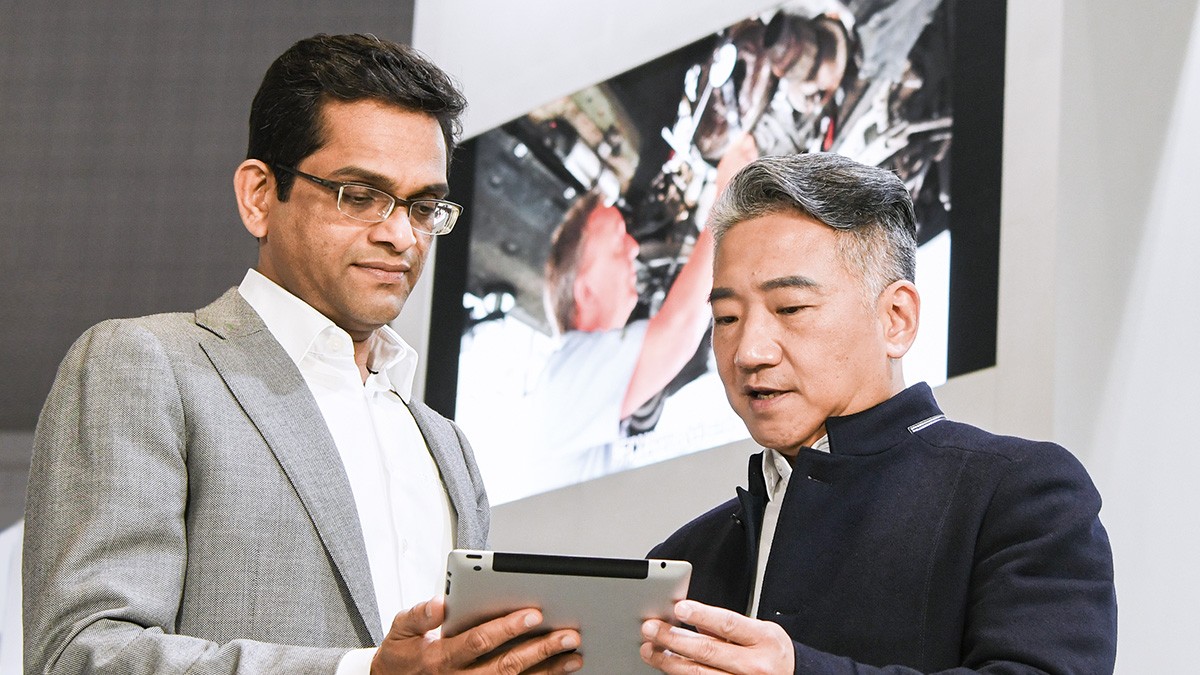 Whether innovative repair solutions for clutch and clutch release systems or components for engines, transmissions, and chassis – Schaeffler offers its complete range of automotive spare parts and all associated services under its LuK, INA, FAG, and REPXPERT brands. At the same time, the company is strengthening the convenience aspect – moving away from individual parts and toward all-inclusive kits that are needed to provide professional and high-quality service. And since so few repairs today can be carried out professionally without using special tools, Schaeffler also offers its own customized equipment that is tailored to the specific needs of repair shops. Schaeffler Automotive Aftermarket knows exactly what distribution partners and repair shop owners expect. The division has therefore continued to digitize its offerings, the core being its REPXPERT platform. "We are proud to offer repair shops around the globe optimum support for professional repairs through our 23 individual country versions in twelve different languages," emphasizes Ramdas Cherupara. The web portal is available to independent automotive repair facilities worldwide.
We are proud to offer repair shops around the globe optimum support for professional repairs
Here, professionals can find everything they need for their daily work with just a few mouse clicks. Intuitive menu navigation and a smart search function direct the user to the desired information and relevant spare parts quickly and systematically. At the same time, customers can obtain virtual assistance for repairs and installations: Video tutorials, instructions, technical product brochures, and the latest service information are available around the clock. This is how Schaeffler empowers mechanics even in the remotest provinces.
But even the very best digital tool will be doomed if it is not oriented toward local needs. Schaeffler is aware of the fact that the Chinese are keen internet users and is therefore adjusting its communications and service strategy accordingly – for example, by also offering REPXPERT via the popular WeChat network.
The internet boom has also long since taken hold of the B2B market. While USD 800 million was spent on spare auto parts procured via the internet in 2015, these sales will grow to USD 6.4 billion by 2022, according to the "Global Automotive Aftermarket eCommerce Outlook" published by Frost & Sullivan.
Schaeffler's multi-channel approach is complemented by a service hotline and national trade fair participation, such as in Automechanika Shanghai. In line with its product portfolio, Schaeffler is continuously expanding its training offers for the spare parts market. A worldwide network of REPXPERT trainers with mobile equipment bring installation and removal situations to life on-site and provide valuable tips for damage diagnosis and repairs. Kwan Felix Koo: "Whenever we get in touch with our repair shop customers, whether in person or digitally, we meet them on an equal basis, expert to expert."
In profile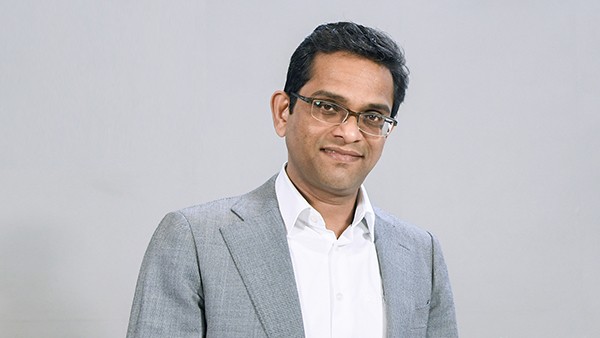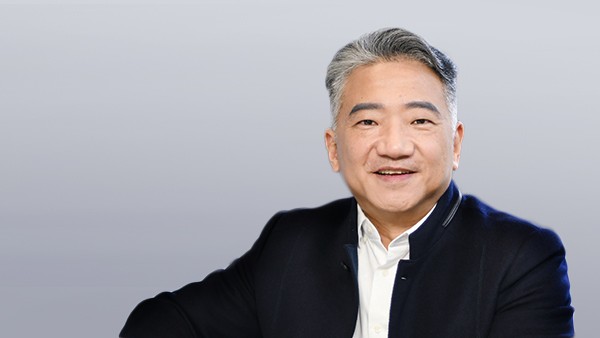 Share Page